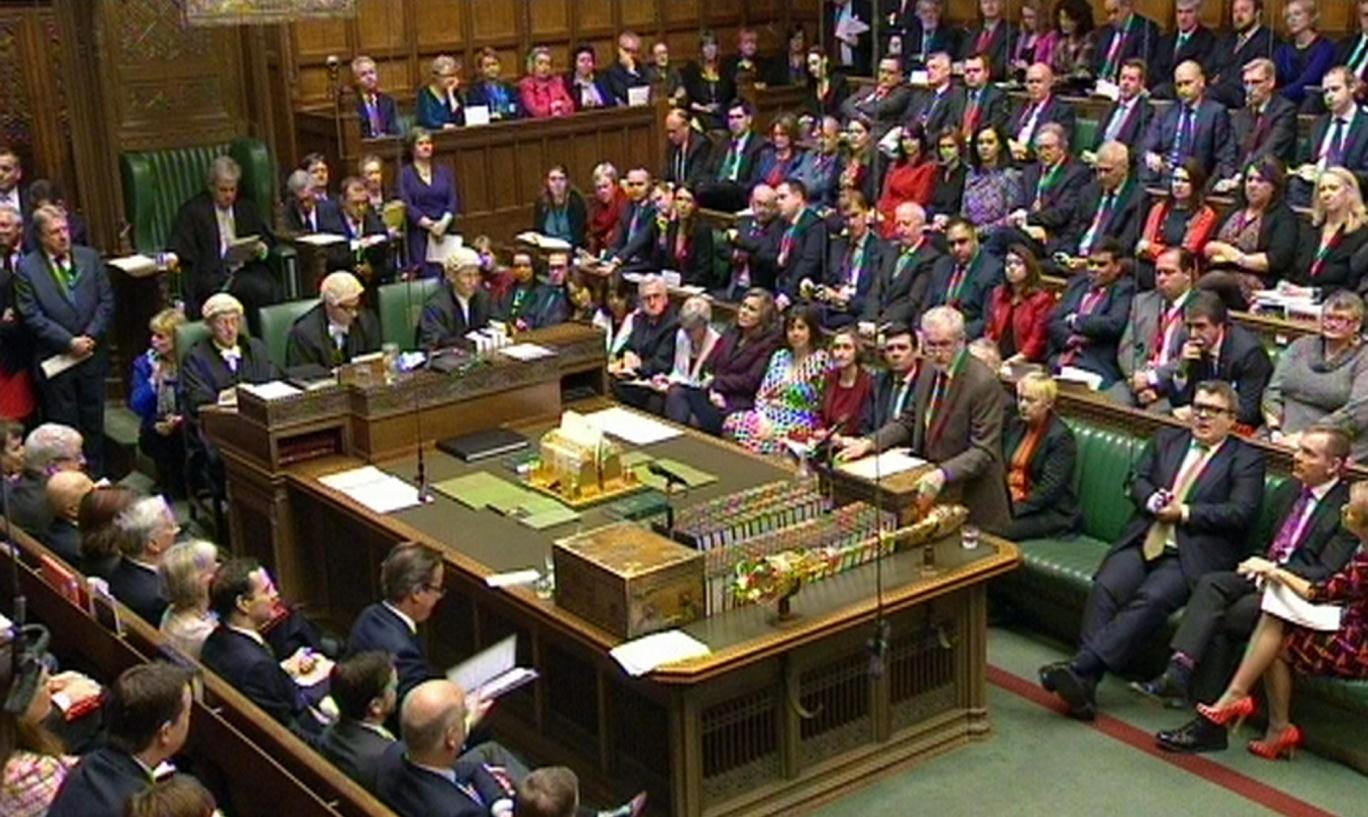 As so many of you will be aware the debate regarding Syria took place on the 2nd of December and MPs voted by 397 votes to 223 in favour of air strikes in Syria. Personally I was very upset by this outcome. 
I know from the hundreds and hundreds of phone calls and emails from constituents in Durham how important this vote was, and I can assure them that I certainly listened to all of the points raised with me.
I feel that as MPs it is our responsibility in times such as these to have an open and honest discussion and ultimately do what we think is best; however that does not make it any easier!
During the debate, the Prime Minister urged members not to repeat history however I think the key message is that we learn from history. We must look to Iraq and seriously consider if that was the best course of action to take and in remembering Iraq we must ask ourselves if we wish to repeat that.
For me, when I look to Iraq and Libya I see it as a harsh reminder that dropping bombs does not always receive the desired solution of putting an end to terror or delivering a democratic government with ease.
Of course, after the dreadful Paris bombings I am more conscious than ever of the need to tackle Da'esh, but the question is how best to achieve that. I am not convinced that air strikes are the best or the only way to tackle them, and I strongly believe that we do not have enough information in order to make this very tough decision.
Indeed, I concur with comments of the Foreign Affairs Select Committee, who voted on Tuesday evening four to three in favour of a motion that the Prime Minister "has not adequately addressed concerns" before coming to the House seeking its approval for airstrikes.  
For example, Lt Gen Gordon Messenger, deputy chief of defence staff, told the committee that he was unable to say whether the 70,000 fighters were members of the Islamic Front and Ahrar al-Sham, and because we do not have this information, how can we make an informed decision? A decision which ultimately will be life changing in the most literal sense for many.
I believe we need a wider strategy, one that involves working alongside the UN and other countries in the region in order to address this threat.
And we must also consider what the political end game is to all of this. If we defeat Da'esh, what next? How do we ensure a transition to a democratic politics and a stable, inclusive government?
These are issues we must consider, whilst also working towards post conflict reconstruction.
I personally am offended by comments from members who have labelled those that voted against air strikes as doing "nothing". I do not know how many members sat on the benches next to me on Wednesday could say that they had grown up in an area of conflict, but I can say that. I can also say that I lost loved ones to terrorism, and l can also say I know what it is like to nearly lose your own life to a terrorist. For the Prime Minister to then turn around and call people like me "terrorist sympathisers" is truly upsetting and offensive.
Having grown up in Northern Ireland, I know more than most the affect that violence and military intervention can have and it is because of that fact that I take this decision incredibly seriously.
I, like everyone, want to see innocent civilians protected and terrorists brought to justice and stopped. But as Julian Lewis MP said, we are facing authoritarians' vs barbaric totalitarianism. I am not convinced that air strikes are the way to deal with this complex political and violent situation, and because of that I voted against the government's proposals.  
I do however intend to keep the pressure on the government, the EU and the UN to find a political solution to Syria's problems.
Do you like this post?