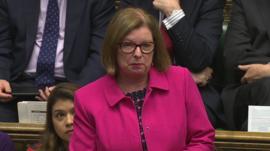 The online petition, led by Women Against State Pension Inequality (WASPI), to rectify unfair transitional state pension arrangements for 1950's women was debated for the fourth time recently in Parliament. During the debate, I challenged the Minister on what he is going to do to make proper transitional arrangements for women affected by the Government's changes to pensions.
The Pensions Act 1995 provided for the State Pension age (SPA) for women to increase from 60 to 65 over the period April 2010 to 2020. The Coalition Government legislated in the Pensions Act 2011 to accelerate the latter part of this timetable, meaning that some women born in the 1950s will be unable to receive their pensions until they are 66 without having been given adequate notice.
It is saddening that this will affect 2.6 million women across the UK who were not given adequate notice, and will now have to deal with unexpected changes to their pension at a time when it will be very difficult for them to adjust.
My colleagues and I have called on the Government numerous times to bring forward proper transitional arrangements but so far, movement from the Government has been minimal.
The Government's lack of action in dealing with these transitional arrangements is appalling. The response, or lack of response, shows both serious carelessness and disregard for the well-being of this group of women. The poor attendance from MPs on the Government side at the debate is further evidence of this. It should be noted that some who did attend were clearly concerned about this issue- but were others too embarrassed so they stayed away?
 I am fully in agreement with the former Pensions Minister Steve Webb who stated that in accelerating the changes to the SPA, the Government "made a bad decision" and "realised too late" that it made a mistake. It is concerning that, rather than acknowledging that this issue has been severely mishandled, the Government has decided to dig their heels in and stick to an unfair decision.
I want to assure my constituents that my Labour colleagues and I will continue to stand up for the group of women unfairly affected by changes to their pension, and fully support the work of the WASPI campaign to bring awareness to this issue. Anything else would be an injustice.
If you would like to join the WASPI campaign in pressuring the Government to address these harmful changes, you can sign the e-petition here.
You can view me challenging the Minister here or below.