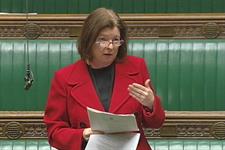 No doubt many of you will have seen in the press recently the huge leak of the "Panama Papers" which have exposed mass tax avoidance and offshore tax havens as a significant problem. I have received hundreds of letters from constituents highlighting how appalled they are that many of the wealthiest people in the world are deliberately avoiding paying their taxes.
Many of you were particularly concerned that the Prime Minister himself had benefited from an offshore tax haven.
I can't even begin to express how much I personally oppose tax avoidance, and how shocked I am that the Prime Minister, who has previously condemned tax avoidance, has been involved in the matter.
It was only last year that the Prime Minister spoke of his opposition to tax avoidance: 
"I do feel strongly about tax evasion and aggressive tax avoidance. Let me tell you, when it comes to income tax, some of the things people used to get away with. Under Labour, people avoided paying tax by calling their salary from their company a loan: allowed under Labour, banned under the Tories. Businesses could avoid paying tax by paying employees through trusts: allowed by Labour, banned by the Tories. Time and time again, it is this Government who have come along and cracked down on tax evasion."
This is complete hypocrisy. If the Prime Minister is so tough on tax avoidance, why has he tried to hide his own affairs? This issue is about much more than the Prime Ministers personal tax arrangements, it is about a government which allows one set of rules for the wealthy and another for everyone else.
As Jeremy Corbyn has pointed out, those named in the papers must be investigated. Further to this, Labour have called for a change in parliamentary rules to make it mandatory for MPs to publish details of all offshore holdings.
I can assure you that both myself and the Labour Party will continue to take action to address the issue of tax evasion, closing down tax havens and putting an end to tax loopholes.
Do you like this post?